Maple Grove, MN DUI & Criminal Defense Attorney, Scott L. Anderson
Were you charged with a DUI or DWI, Driving Offense, Theft, Assault or Drug Possession Offense?
Bad things happen to Good People!
H1 Block Disabled - Click the Settings Gear on the right to enable again.
Who you select as your attorney is crucial to your case.
Being charged with a crime is stressful, and having an experienced lawyer to provide legal representation in the initial through trial stages of a criminal case is critical. The criminal process can be a confusing maze of court appearances, jail consequences, fines, and forms that could have a devastating effect on your personal liberty and privileges.
When you are accused of a crime, finding a lawyer can be a daunting experience. Many people in this position try to resolve it themselves, but you shouldn't have to.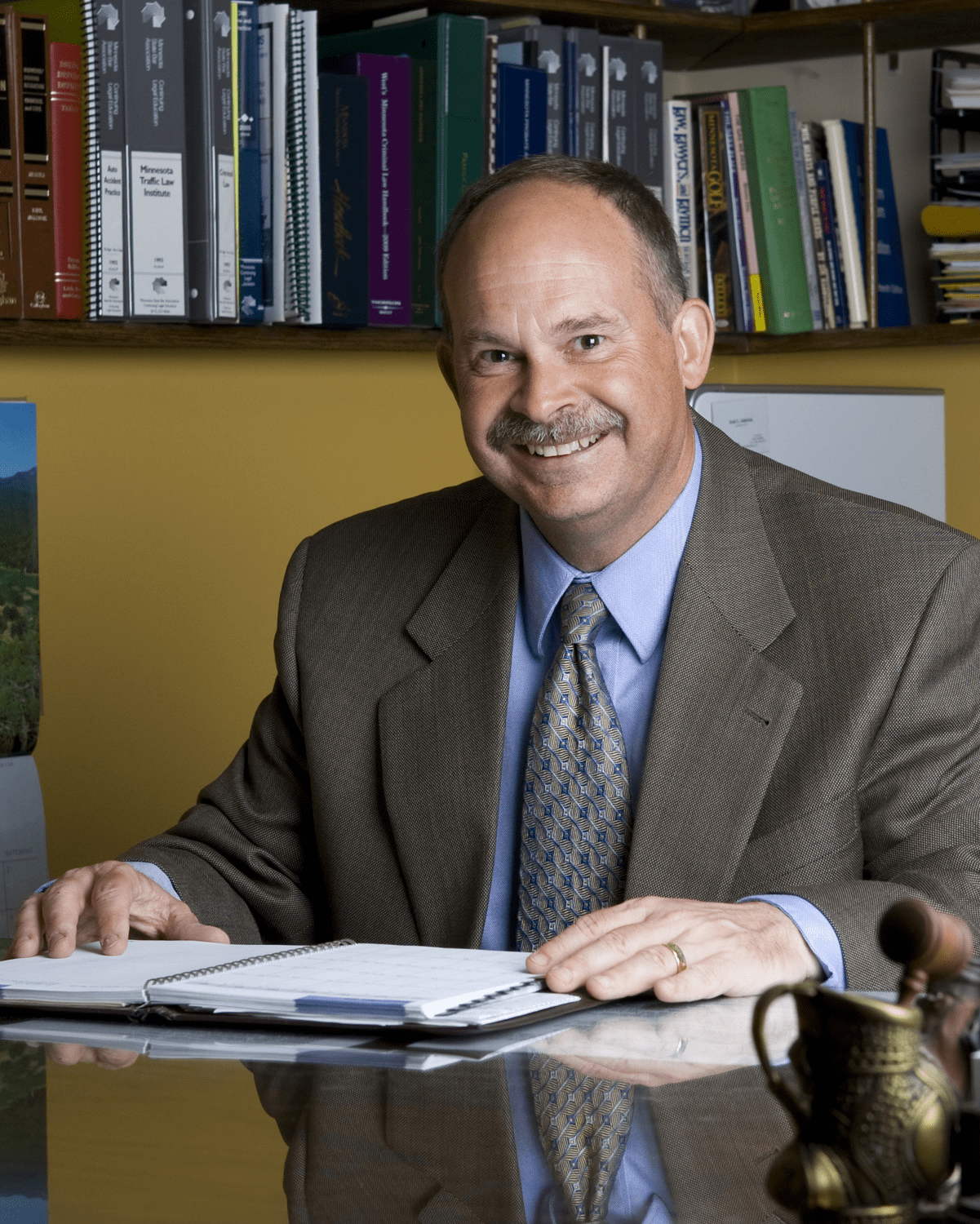 You need an attorney you can trust. You need Scott.
Scott has extensive experience successfully defending the rights of people arrested and accused of all types of criminal offenses. He prides himself on being accessible and compassionate with his clients while providing excellent representation.
Scott is known for going the extra mile to get the right and just resolution.
Scott is always looking for defenses when analyzing the case. Defenses are researched in detail prior to moving forward with the criminal case and the license revocation case. If defenses don't exist, it is Scott's job to get the best possible result and get your license returned as quickly as possible at a reasonable and affordable cost.
Anderson Law Office is located just off Noble Parkway and Highway 610. Just minutes from Maple Grove Parkway and Elm Creek Park Reserve.
Each case is unique like a snowflake. Each case must be thoroughly examined and analyzed to get the best possible result, whether that be dismissal, reduction of the charges, or mitigating the sentence.

Anderson Law Office offers its clients the best of both worlds: strong, aggressive representation along with the personalized attention, responsiveness, and concern that your case deserves.
Past Results Block Disabled - Click the Settings Gear on the right to enable again.
10/10 would recommend!
Scott has been nothing but helpful through my dwi case. He was very understanding and empathetic through our first phone conversation. Prior to speaking with Scott, I had a lawyer tell me the worst case scenario was what I would go through. Scott assured me that would not be the case. Of course I got my DWI at the worst time (Christmas time) so Scott and I had to work around busy schedules, but he always remained in communication with me and answered questions I didn't even think to ask. When we finally met, he walked me through everything in a way that a non-lawyer could understand, breaking down every part of my DWI and case. When we arrived at court, he was very professional, was friendly with lots of the court staff that he has a great working relationship with, and helped guide me through everything I would need to know for the day! He was fantastic, greatly priced, and I will use him for any future law needs and recommend him to anyone in need of help!
Couldn't have asked for a better experience!
Scott is truly a master of his trade. From the moment I first called him to now (over 3 weeks after my court has been settled), Scott has been there for me making sure I'm not alone and know how to take care of everything I need to take care of. Scott really eased my mind on the legal concerns I was facing and came across as an extremely personable guy. Very friendly, and very punctual. I could tell from the start that Scott truly cares about his profession, and he definitely cares about the clients he represents! I never had to worry about anything. If you want a down to earth, caring, and extremely experienced attorney call Scott Anderson! I couldn't imagine trying to go through what I've been through again without him!
Thank you Scott, I really appreciate everything you did for me! It truly was a pleasure to meet you, and although I have absolutely no plans of future altercations with the law, I hope to see you around some day!!
SEO Block Disabled - Click the Settings Gear on the right to enable again.