Brooklyn Park, MN Car Accident Attorney
No one ever asks to be injured, but it happens. Who you select as your attorney is crucial to your case.
Were you injured in an auto, truck, or motorcycle accident?
Please call 763-225-2074 and talk to Scott L. Anderson of Anderson Law Office. Your call is free and confidential.
There is no cost to you unless you recover.
Please call, you will be glad you did.
Anderson Law Office will work hard to gain your trust and focus on the goals and objectives to best serve your needs.
You need an attorney who is:
Accessible
Compassionate
Experienced
Personal
Comprehensive
Our Approach Is: Accessible.
Anderson Law Office understands that clients have questions, and they want their questions answered now. Scott is dedicated to answering your calls personally. He believes being accessible to your questions is important and critical to building a strong relationship.
Our approach is: Compassionate.
Scott L. Anderson knows that you may have many questions and the process of filing a personal injury claim may seem overwhelming. Scott understands you are worried and under stress. Anderson Law will give you the answers you need to help you through this difficult time.
Our approach is: Experienced.
Anderson Law Office has been successfully assisting injured parties for over 36 years. We pride ourselves on our ability to quickly assess your case and engage in a strategy to maximize the amount of compensation for your injuries.
Our approach is: Personal.
Scott treats his clients as people, not dollar signs. Every client is treated with the respect and courtesy that they deserve. Our commitment is to meet with you as soon as possible in your home to investigate the critical facts and circumstances unique to your case.
Our approach is: Comprehensive.
Anderson Law Office represents clients in the areas of auto, truck, motorcycle collisions, wrongful death claims, bus accidents, boating accidents, farm accidents, plane crashes, pedestrian and bicycling accidents, work-site injuries, dog attacks, railroad injuries, product liability claims, drunk driving accidents, premises liability cases and spinal cord injuries.
Past Results Block Disabled - Click the Settings Gear on the right to enable again.
I am completely satisfied with the success Scott Anderson had in handling my case. He was professional, very knowledgeable and completely competent in the service he provided for me. From the first time I met him, I was very secure with his confidence and with compassion for me in my situation. He knew how nervous and scared I was and was able to calm me and settle my nerves. He proved to me he knew his job, and is known and respected in his field. The way he conducted himself in the court room and the respect he was shown by members of the court made me realize that I had made the right choice in selecting Scott Anderson as my attorney. If I ever require the services of an attorney again it will be Scott. I will also recommend him to anyone that I know that would need any legal assistance.

James B.
Maple Grove, MN
I called Anderson Law Office, Scott L. Anderson at eleven o'clock the first night I needed him, and he answered. The office followed up with me every day and kept in contact. I felt like I was kept in the loop. The case was resolved quickly and easily. I've already recommended Scott Anderson to other people. He is very knowledgeable in the field, has a lot of resources, and knew the proper steps to get me back where I needed to be. He is personable and friendly. I could speak with him on topics besides my case. Five stars for Anderson Law Office, Scott L. Anderson.

Steven M.
Brooklyn Park
I really appreciate the way that Anderson Law Office, Scott L. Anderson, handled my case for me. Communication with him and his staff was efficient and timely. I am happy to say that he was able to resolve everything in my favor. I appreciate his hard work, his communication, and knowledge, not to mention he is a kind person. Five-stars for everything! I highly recommend Scott L. Anderson for your attorney needs...

Gary V.
Minneapolis, MN
You need an attorney you can trust. You need Scott.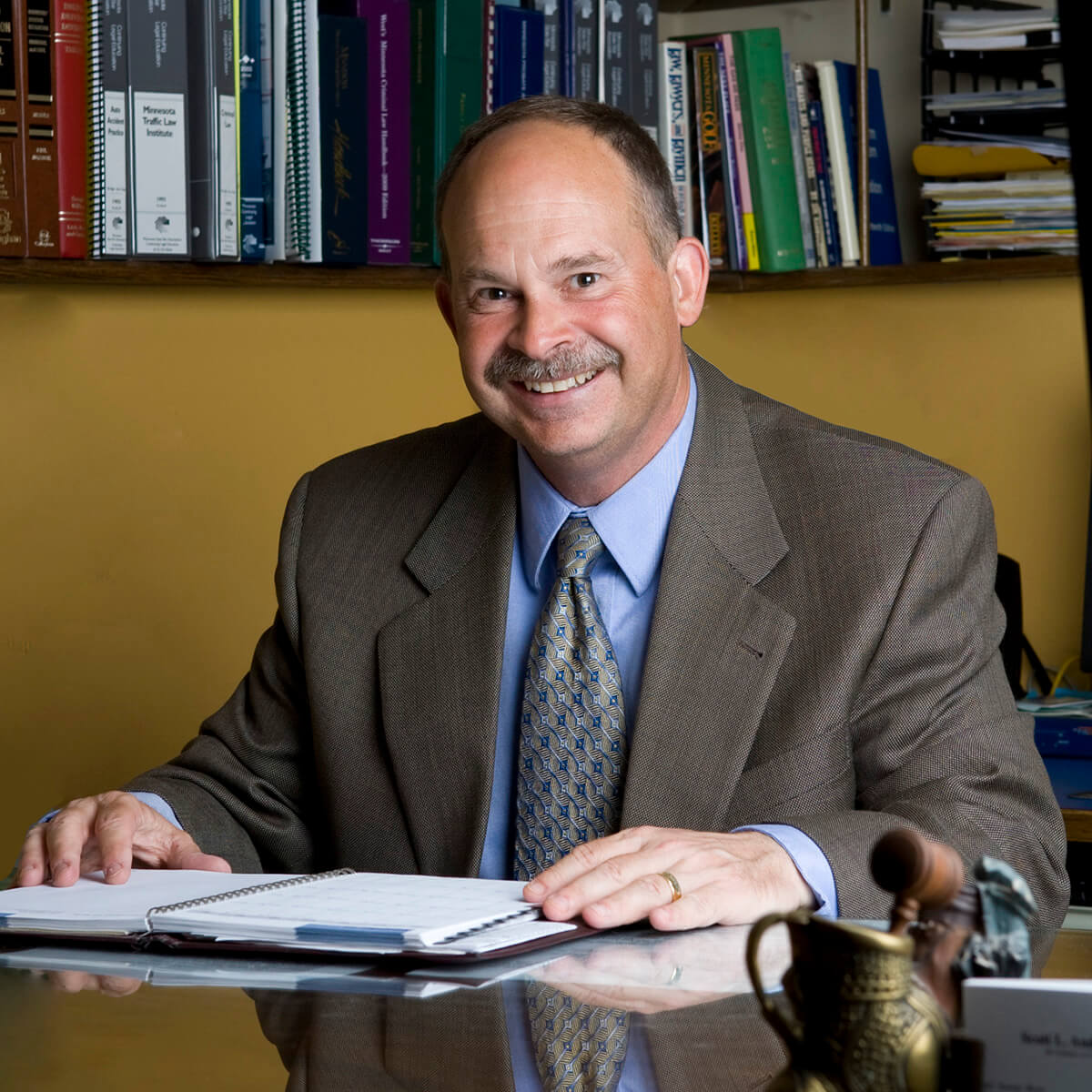 Anderson Law Office understands that an accident can turn your life upside down. It is natural for you to worry and sometimes imagine the worst. We understand there are a lot of emotions that will be pouring out. We will help reduce your stress level and worries. We will help you through what can be a difficult process by listening to your concerns and answering your questions every step of the way.
When you have been injured, through no fault of your own, you need experienced confidential help from a caring and sympathetic lawyer.