Blaine, MN DUI & Criminal Defense Attorney,
Scott L. Anderson
Were you ARRESTED for: DUI or DWI? Driving Offense? Theft?Assault? Drug Possession?
Bad Things Happen to Good People!
Who you select as your attorney is crucial to your case.
H1 Block Disabled - Click the Settings Gear on the right to enable again.
You need an attorney you can trust. You need Scott.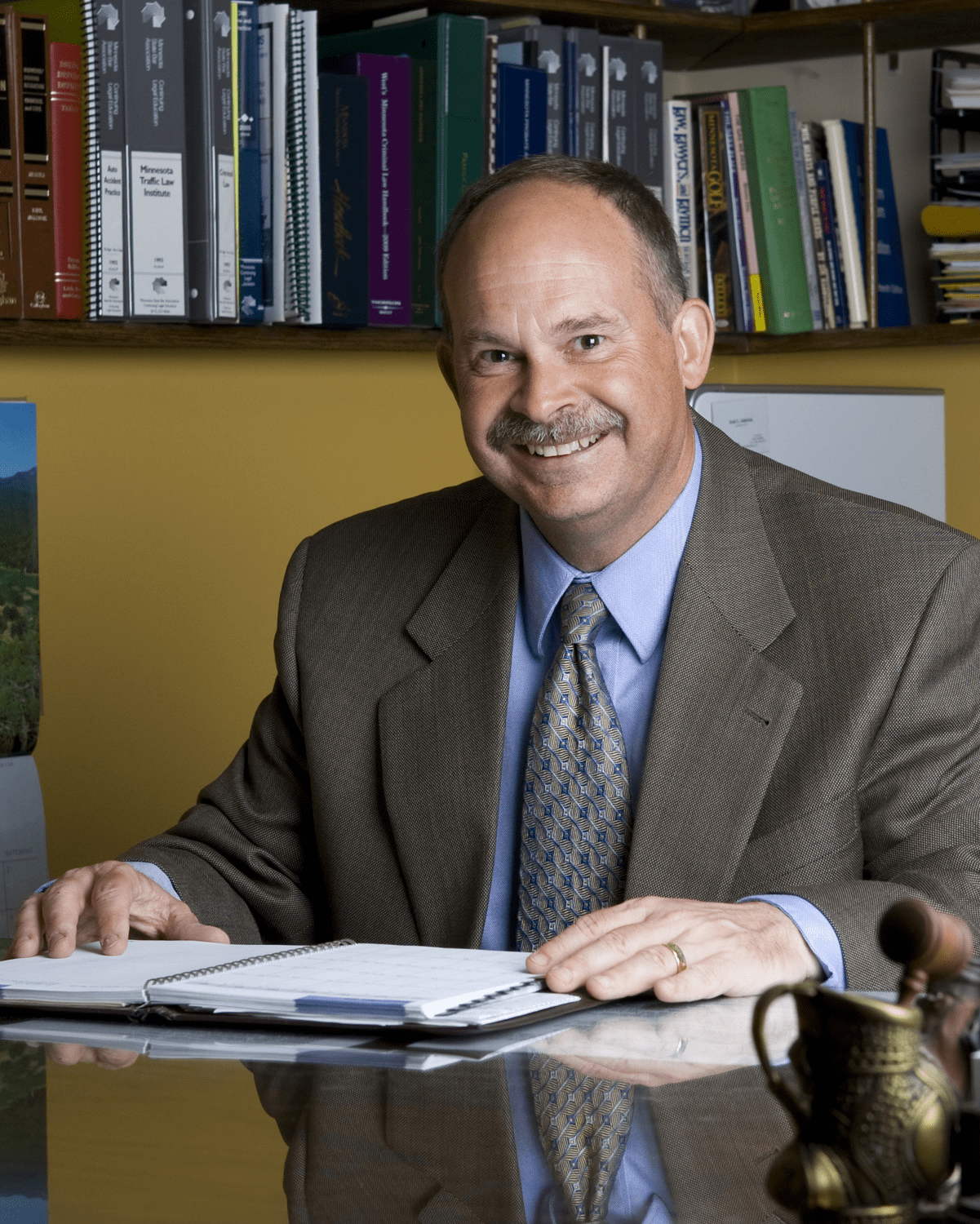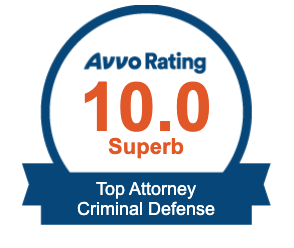 Scott offers free and confidential phone consultations.
Being charged with a crime is stressful, and having an experienced lawyer to provide legal representation in the initial through trial stages of a criminal case is critical. The criminal process can be a confusing maze of court appearances, jail consequences, fines, and forms that could have a devastating effect on your personal liberty and privileges.

When you are accused of a crime, finding a lawyer can be a daunting experience. Many people in this position try to resolve it themselves, but you shouldn't have to.
Please call 763-225-2074 and talk to Scott L. Anderson of Anderson Law Office.
In Scott's 36+ years of experience, he has successfully represented over 3,000 DUI cases and over 10,000 criminal and personal injury cases. Scott has earned a reputation as an aggressive, result-oriented attorney. He offers his clients the best of both worlds: strong, aggressive representation along with the personalized attention, responsiveness, and concern that your case deserves. I strive to provide the highest quality legal representation while recognizing the need for a practical approach to litigation. Put Scott's decades of experience to work for you, and let's find a way forward together.
Please call, you will be glad you did.
Anderson Law Office is located in Brooklyn Park, just off Noble Avenue and Highway 610, ONLY 10 minutes from the Anoka County Courthouse and 15 minutes the National Sports Center, Victory Links Golf Course, TPC, the Super Rink in Blaine, Bunker Hills Regional Park, Anoka-Hennepin CC College, Riverdale and Northtown Malls.
Past Results Block Disabled - Click the Settings Gear on the right to enable again.
Awesome Lawyer
I recently hired Scott Anderson as my lawyer, and I have to say I am really glad I went with him! He was so helpful and very understanding about my situation. He didn't judge about what I was going through. He was very informative and laid everything out in honesty and truthfulness. Never sugar coated anything. I respect him as a lawyer and a human being for being so honest and understanding, and helping me get through my court issues. I recommend him to anyone, and if I have anyone that needs a good honest lawyer I will be referring them to him 100%
Five Star Lawyer
Scott Anderson is truly a great lawyer that fights for you and has high motivation to consistently work in the background, when you think nothing is happening, he's diligently working hard and is truly on your side. I'm amazed of his knowledge and to be honest his "let's get this done" steadfast forward thinking brings you the relief that finally someone is with you to take the fight to whoever. He helped me and my family with more than I thought he could, I should have never doubted him. I can't thank Mr. Anderson enough. From all of us in our family, we appreciate what you've done for us. Thank you Scott.
Experienced, Amazing Lawyer!
When I got into trouble I had no idea where to start. I began calling and speaking to several attorneys until a close friend told me to call Scott. Scott made me feel very comfortable, and a lot less stressed after the first phone conversation. He kept me updated every week on what was going on, told me exactly what I needed to do, call if I had any questions. my case went by way faster than I expected! I couldn't be any more happy with how everything turned out. I don't know where I would of be without Scott!
There hasn't been a single time that someone hasn't came back to thank me over and over again for referring Scott
I came in contact with Scott Anderson on the recommendation from a friend. He had Scott as his lawyer and he was extremely happy with the outcome. I found myself in some legal trouble and decided to use Scott because his price was in my ball park. Scott not only got me what I wanted but he kept me calm during the court matter. I was really nervous over what might or could have happened. He always answered my questions or phone calls in a timely matter. Over the past 6 years I have referred Scott to my own customers and friends. There hasn't been a single time that someone hasn't came back to thank me over and over again for referring Scott. I haven't heard of a better lawyer suitable for the blue collar person then Scott Anderson.
Honest, Upfront, Puts You First & Is Always Available!
I heard about Anderson Law Office, Scott L. Anderson from a friend. I dealt with Scott himself. He was very easy to talk to. He gave me every single piece of information and more that I needed. When I first went in for the initial consultation he even offered me time to look around first since I told him he was the first attorney I had spoken with. I had already heard great things about him and he had already made a great presentation that I felt I could put my trust in him. Whenever I called he seemed to have time for me. I never felt rushed. If he didn't have an answer right then he called me back with an answer. I felt really comfortable with him and his honesty. He was thorough with his explanations and he was professional. He did a great job and I highly recommend using Anderson Law Office, Scott L. Anderson!
SEO Block Disabled - Click the Settings Gear on the right to enable again.